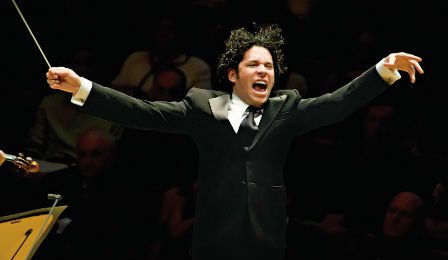 It was been announced today that conductor Gustavo Dudamel and the Youth Orchestra LA are set to perform during this year's SuperBowl halftime show on February 7th - alongside superstars Coldplay, Beyonce and Bruno Mars.
The SuperBowl, to be hosted at Levi's Stadium in Santa Clara, has become television's biggest stage - with the halftime show last year attracting more than 119.5 million viewers.
"This is a wonderful honour and an extraordinary showcase  … when we play, it will be for the youth of the world so they can be inspired to create both a better life for themselves and a better future," Maestro Dudamel has told the LA Times.
No details have been announced as yet, as to the repertoire.