2nd Round Candidates Announced for China's Harbin International Violin Competition
The 15 violin candidates progressing to the 2nd round of the inaugural 2018 International Music Competition Harbin have been announced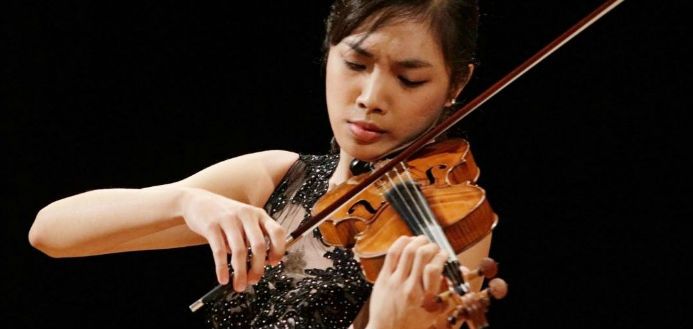 The 15 violin candidates progressing to the 2nd round of the inaugural 2018 International Music Competition Harbin have today been announced.
The 2018 2nd round candidates are:
Yun Fei Bai (China, 24)
Meruert Karmenova (Kazakhstan, 24)
Jee Won Kim (South Korea, 27)
Stepan Lavrov (Russia, 30)
Fang Lei Liu (China, 26)
Petr Lundstrem (Russia, 24)
Pei Wen Ni (China, 28)
Kyumin Park (South Korea, 21)
Dmitry Smirnov (Russia, 23)
Ryosuke Suho (Japan, 22)
Elena Tarosyan (Russia, 24)
Pin Hua Zeng (China, 21)
Hao Ya Zhang (China, 22)
Leonid Zheleznyi (Russia, 23)
Nancy Zhou (USA, 25)
Open to international violinists, aged between 20 and 34, the 1st prize winner will receive US $50,000.
For the 2nd round, each candidate will present a 50-60 minute recital - including this year's newly commissioned work 'Taiping Drum' by a Chinese composer, Zhou Long.
The 2018 jury comprises: Augustin Dumay, Ilya Kaler, Mihaela Martin, Kurt Sassmannshaus, Vera Tsu, Viktor Tretiyakov, Maxim Fedotov, Danan Liang and Alissa Margulis.
PICTURED: 2018 Harbin International Violin Competition 2nd Round Candidate, Nancy Zhou from the United States