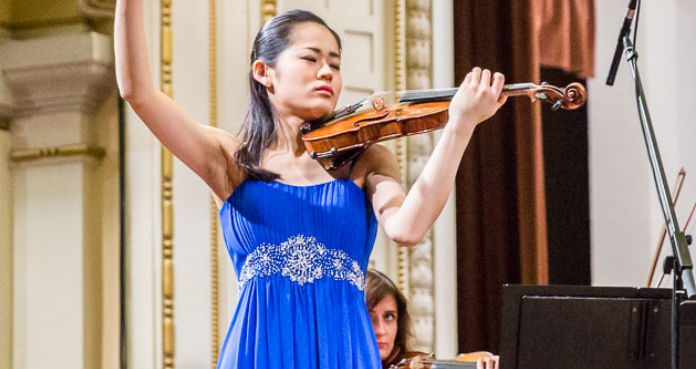 22 year year old Yurina Arai, from Japan, has just minutes ago been awarded 1st prize at the 2017 Jascha Heifetz International Violin Competition, in Vilnius, Lithuania.
A student of Natsumi Tamai and Gerardo Poulet at the Tokyo University of Arts, Yurina is a former major prize winner at the Osaka, Yokohama, Grumiaux and Valsesia International Violin Competitions.
She will receive €10,000 and a number of important European performance opportunities.
2nd and 3rd prizes were awarded to 17 year old Dmytro Udovychenko from Ukraine and 17 year old VC Young Artist Rennosuke Fukuda from Japan.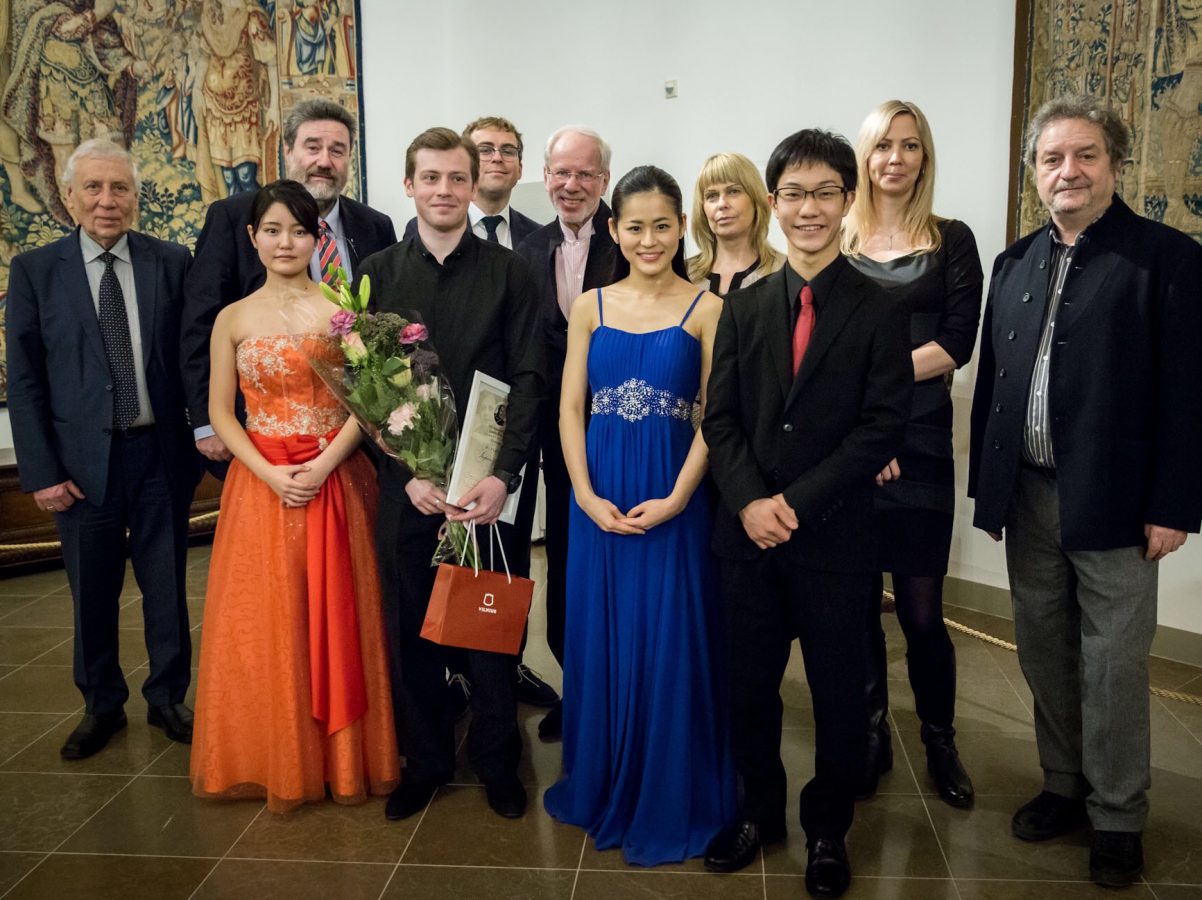 Finalists Stepan Starikov and Mayu Ozeki were awarded 'Diploma' acknowledgments. 
The 2017 'Audience Prize' was awarded to 24 year old Bernardas Petrauskas from Lithuana.
The 2017 'EMCY Prizes' were awarded to VC Young Artist Rennosuke Fukuda and Dmytro Udovychenko.
The 'Lithuanian National Philharmonic Prize' and 'Kaunas State Philharmonic Prize' were awarded to Yurina Arai and Dmytro Udovychenko.
Dmytro Udovychenko was also presented with the 'New Music Generation Prize' and the 'Klaipeda Concert Hall Prize'.
This year's 2017 jury comprised: Gidon Kremer (Chairperson), Friedemann Eichhorn, Petras Radzevicius, Pavel Vernikov, Ingrida Armonaite-Galiniene, Ruta Lipinaityte and Gerhard Schulz.
PHOTO CREDIT: Mindaugas Mikulenas