New Jersey Music Teacher Found Guilty of Abusing Pre-Teen Student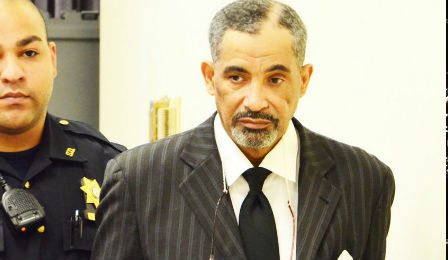 A 63 year old New Jersey violin and piano teacher has been found guilty of aggravated sexual assault of a pre-teen student.
Henry Granderson, also known as Muhammad Bilal, was the owner and operator of 676 School of Violin and Fine Arts, in Jersey City, New Jersey - where the abuse took place.
The court was told the sexual assaults commenced when the student was just 8 years old - with her testifying that Granderson repeatedly sexually attacked her at every lesson over a two-year period.
Granderson, who was sentenced to 18 months in a state prison for endangering the welfare of a child in 1999, will also face charges of repeatedly molesting a second girl, at the school when she was 9 and 10 years old.
Aggravated sexual assault is a first degree crime in the State of New Jersey and carries a sentence of 10 to 20 years imprisonment.
Granderson will remain in custody awaiting sentencing on December 18th.