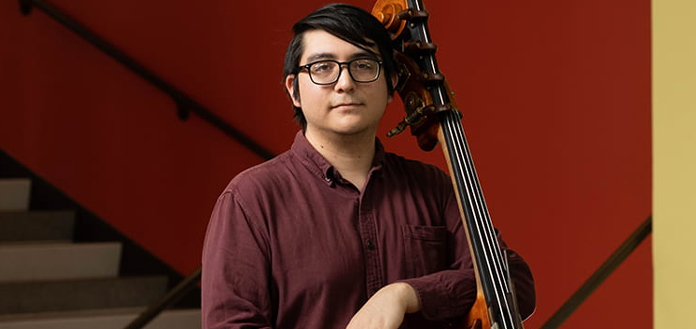 Rice University's Shepherd School of Music has joined forces with the Houston Symphony to bring classical music to Houston's underserved communities.
Granted to a Rice University graduate student, the fellowship will pick a student to work with children and various underrepresented populations in the Houston area. The student is mentored by the Houston Symphony's Community-Embedded Musicians.
With the social disparities the country has been facing, this opportunity aligns perfectly with Rice's task force, Musicians United for Social Equality.
This month marks the inaugural ceremony for the first elected fellow, bassist Joseph Nuñez. Currently a student of Timothy Pitts, Nuñez studied at the University of North Texas as well as the Colburn Conservatory prior to The Shepard School. His musical experience extends to Aspen Music Festival and playing with the Fort Worth and New World Symphonies.
"This joint effort between the Shepherd School and Houston Symphony aims to expose young, underserved minority students to the richness of music education," said Robert Yekovich, the Dean of the Shepherd School of Music. "Our organizations consider this to be among the most important responsibilities we have."
"We were very excited when the Shepherd School approached us about this joint initiative," said Houston Symphony executive director, CEO, and holder of the Margaret Alkek Williams Chair John Mangum. "It was great to know that the MUSE taskforce viewed our CEM program as a model for engaging with underserved communities in Greater Houston, and that they wanted to partner with us in this pilot program. It will allow both institutions to broaden and deepen the impact of this critical work."