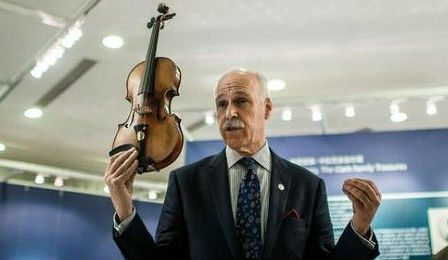 The 1731 'Kreutzer' Stradivarius violin, found hidden in the closet of the late eccentric heiress Huguette Clark's Manhattan apartment, and pre-valued at up to USD $10 million, has gone unsold at Christie's this week.
After a sealed-bid auction that began on June 6th, Christie's have today indicated that the offers received did not reach the 'reserve price' - agreed-upon between the sellers and the auction house.
The reclusive heiress, who died aged 104 in 2011, was the daughter of copper magnate and politician William A Clark – once believed to be the richest man in America.
Proceeds from the eventual sale will go towards the final settlement of the Clark estate – with what's left over to be bequeathed to the Santa Barbara Bellosguardo Art Foundation.
Christie's have indicated they are working with the estate to explore next steps.