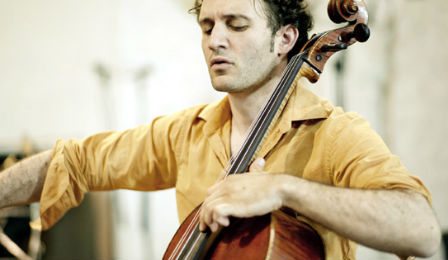 The Hungarian Haydn Philharmonic has today announced 33 year old cello virtuoso Nicolas Altstaedt as their new Chief Conductor.
Nicolas, who served as the orchestras Artist-in Residence during the 2014-15 season, will replace Maestro Adam Fischer – who founded the orchestra almost 30 years ago.
'It was Adam Fischer's wish after 30 years to turn over responsibilities to a younger person, and I think with Nicolas we have found an extraordinary musician of the young generation .... burning for the music like Adam does,' Orchestra Manager Geza Rhomberg has said.
One of the last students of legendary cellist Boris Pergamenschikow, Nicholas is former prize winner at the German Music Competition and Domnick and Adam International Cello Competitions - and former recipient of a prestigious Borletti Bultoni Fellowship.