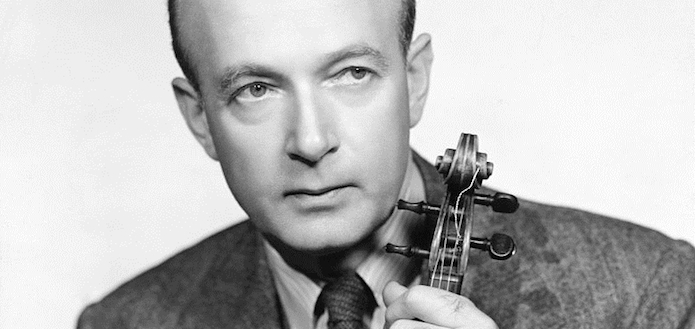 Hungarian violin virtuoso Joseph Szigeti died on this day in 1973 – aged 80.
A protégée of Jeno Hubay, Mr Szigeti is remembered as one of the eminent violinists of the 20th Century.
A strong advocate of new music, he was the dedicatee of a number of important works, including – Bloch's Violin Concerto, Bartok's Rhapsody No. 1 and Ysaye's 1st Solo Sonata.
JOSEPH SZIGETI | SCHUBERT | THE BEE