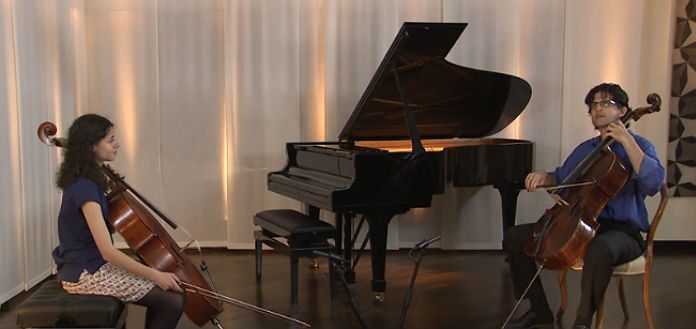 Acclaimed Israeli-American cello pedagogue Amit Peled works us through the 'Prelude' from Bach's Solo Cello Suite No. 6.
Recorded in 6 camera high-definition with student cellist Mariona Camats – as part of the iClassical Academy's newly-launched professional masterclass series.
For more comprehensive free classes in this series, please visit: www.iclassical-academy.com.
The iClassical online Academy offers the highest level of classical music learning with many of the world's most esteemed string Professors – including Gyorgy Pauk, Miriam Fried, Virginie Robilliard, Hagai Shaham, Rudolf Koelman, Vera Tsu, Amit Peled, Denis Zhdanov, Evangeline Benedetti, Zvi Plesser, Dmitry Tablonksy, Maria Tchaikovskaya and more.
Comments
comments