VC 'Young Artist' Igor Pikayzen Awarded 1st Prize at Vina Del Mar International Comp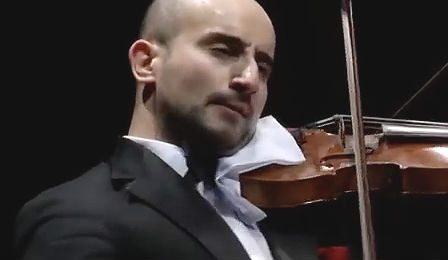 27 year old VC 'Young Artist' Igor Pikayzen from Russia/United States, has just minutes ago, been awarded 1st prize at the Dr Luis Sigall International Violin Competition, in Vina del Mar, Chile.
2nd prize was awarded to Stepan Lavrov from Russia - and 3rd place to Bastian Loewe from Chile.
A graduate of The Juilliard School and Yale School of Music, Igor is a former major prize winner at the Tadeusz Wroński, Kloster-Schontal, Henryk Szeryng and Lipizer International Violin Competitions.
He will receive US $10,000 and a number of important South American performance opportunities.
This year's jury comprised: Routha Kroumovitch, Dmitri Belinsky, David Nunez, Denis Kolobov and Ruben Sierra.