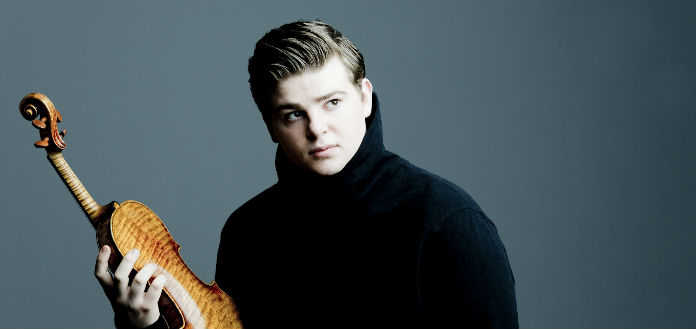 It has been announced today the launch of new Hannover-based global artist management agency, Dorn Music – founded by leading artist manager, Tanja Dorn.
Dorn Music's roster will include violinists: Arabella Steinbacher and VC 'Young Artist' Chad Hoopes; cellist: Jan Vogler; conductors: Kristjan Järvi, Alondra de la Parra, Sergey Smbatyan and Christian Zacharias; and pianists: Ran Jia, Jan Lisiecki and Christian Zacharias.
Tanja previously served a number of senior roles at IMG Artists – including Vice President of the New York office, Associate Director of North & South American Conductors and Instrumentalists – and Director and Senior Vice President of the German operation.
"Dorn Music was created to unite the interests of artists, presenters, labels, PR agencies and audiences in order to ensure high quality and exceptional musical experiences," Tanja has told The Violin Channel.
The move comes as a further blow to IMG following the announcement in January last year that Ex-Senior Vice President, Charlotte Lee had left the company to form boutique agency, Primo Artists – taking with her stars Itzhak Perlman, Nicola Benedetti, Arnaud Sussmann and Cristian Macelaru.
It was also announced in May last year that violinist Joshua Bell, Time for Three and pianist Daniela Liebman would follow agent Matthew Zelle from IMG to the New York-based boutique talent agency, Park Avenue Artists.
PICTURED: VC 'YOUNG ARTIST', CHAD HOOPES