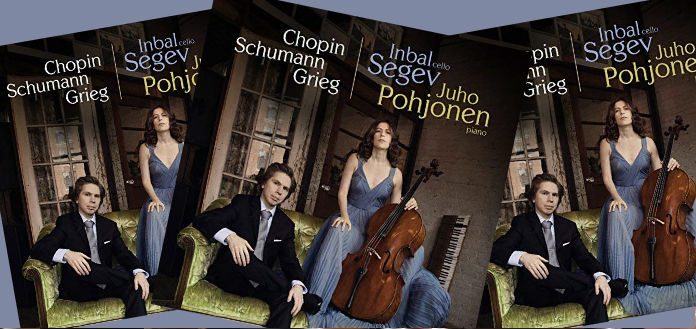 Avie Records has announced the release of the Israeli-born cellist Inbal Segev's new album: Works for Cello and Piano by Chopin, Schumann and Grieg.
Recorded with acclaimed Finnish pianist Juho Pohjonen, the disc features Chopin's Cello Sonata in G minor, Schumann's Fantasiestücke and Grieg's Cello Sonata in A Minor.
"For this album, the creative process was very organic ... and I'm very happy with how everything feel into place ..." Inbal has told The Violin Channel.
"As performers, we have a message to convey from the composer to the listeners and we try to be the best messengers that we can be," she has said.
Track previews available now on Amazon and iTunes: