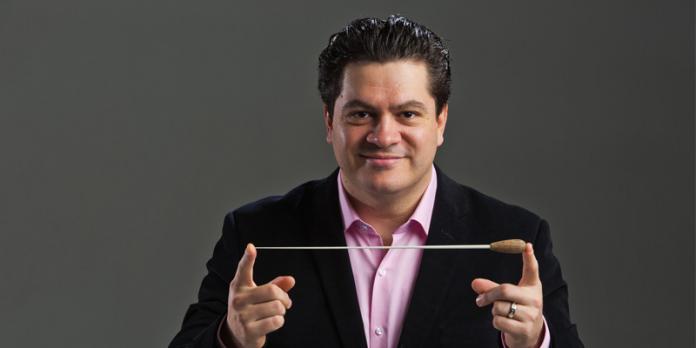 The Interlochen Center for the Arts, in Interlochen, Michigan has this week announced the appointment of Romanian conductor Cristian Măcelaru as the inaugural Artistic Director and Principal Conductor of the Interlochen World Youth Symphony - effective immediately.
The 39-year-old international conductor, who first attended Interlochen in 1997 as a violin student, will now lead the artistic development of the education institute's summer orchestral program.
"Cristi's palpable joy for music-making and high artistic standards consistently bring out the very best in our emerging young musicians ... he is the ideal leader and artist to take our summer orchestral program to new heights," Interlochen Center for the Arts President Trey Devey has this week said.
"Interlochen was where I learned to dream ... it taught me and countless others to have the audacity to believe in the impossible ... together, we will continue forging a path where our young artists can learn the language that unites us all — the arts," Cristian has this week said.
Cristian currently serves as Conductor of the WDR Sinfonieorchester and Music Director and Conductor of the Cabrillo Festival of Contemporary Music - and was recently appointed as Music Director of the Orchestre National de France.