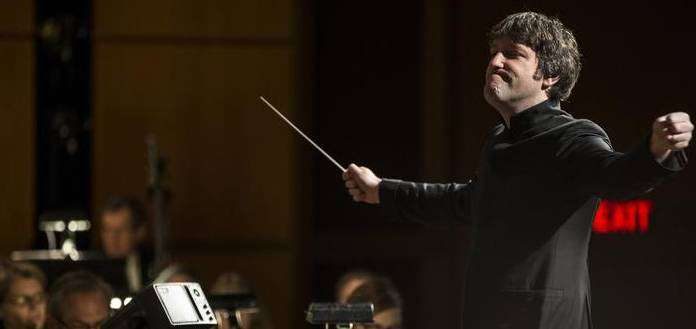 38-year-old Israeli conductor Yaniv Dinur has this week been announced as the recipient of the prestigious 2019 Sir Georg Solti Conducting Award.
Presented annually to an American-based conductor 38-years or younger, Yaniv will receive a US$30,000 grant to be used for professional development opportunities.
A graduate of the University of Michigan and Jerusalem School of Music, Yaniv currently serves as Associate Conductor of the Milwaukee Symphony Orchestra - and as Music Director of the New Bedford Symphony.
"Yaniv Dinur is a young conductor whose career we have followed closely since first awarding him a Career Assistance Award in 2016 ... it is with pleasure that we announce him as the 2019 Solti Fellow ..." Foundation Chair Penny Van Horn has said.
"Yaniv has continued to go from strength to strength, growing in experience ... we look forward to watching the continued development of his career nationally and abroad," she has said.
The Solti Foundation has awarded more than US$500,000 in conductor development grants since 2004.
Previous recipients include conductors Cristian Macelăru and Karina Canellakis.