Italian Conductor Piero Gamba has Died, Aged 85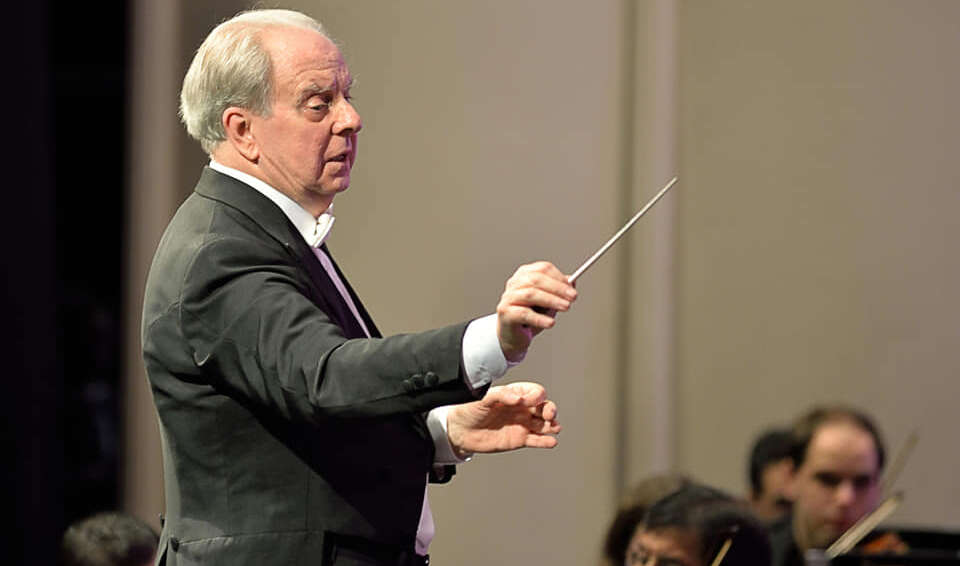 (Image courtesy: Decca Classics)
Born in 1936 in Rome, Piero Gamba was a child prodigy on the piano and in conducting. He made his concert debut at the age of eight conducting Beethoven's Symphony No. 1 for a public concert in the Rome Opera House. 
Fascinated with the boy, the press at the time named him the "pocket Toscanini," as Gamba began leading orchestras in his native Italy and Europe. Since childhood, he would frequently conduct from memory and could speak several languages. 
As a child, he also became part of a fictionalized Italian drama film in 1946, titled La Grande Aurora, in which he played himself conducting an orchestra.
In a 70-year conducting career, Gamba had the opportunity to work with several renowned soloists and ensembles, such as Yehudi Menuhin, Itzhak Perlman, Ruggiero Ricci, and the London Symphony Orchestra.
In 1962, Gamba won the Arnold Bax Memorial Medal and later was appointed as music director of the Winnipeg Symphony Orchestra (WSO) in 1971. He also served as the chief conductor of Australia's Adelaide Symphony Orchestra between 1983 and 1986, and conducted many other Australian orchestras during this period.
"He knew all the Beethoven symphonies," said Doug Bairstow, WSO's principal oboist from 1965 to 2009. "He had 500 pieces committed to memory when he came here," Bairstow recalled. "He knew where the second violins had a page turn that was impossible. He knew bar numbers and rehearsal letters. We've never had another conductor like that."
Gamba frequently brought his musician friends to Winnipeg as guests to perform with WSO such as pianists Vladimir Ashkenazy and Van Cliburn, cellist Mstislav Rostropovich, opera stars Richard Tucker and Robert Merrill, and flutist Jean-Pierre Rampal. His recording collaborators included Luciano Pavarotti, Daniel Barenboim, Arthur Rubenstein among others.
According to WSO, Gamba was their first music director to bring musicians into the orchestra from outside of North America and the first to bring WSO to Carnegie Hall in 1979.
From 1994 to 1995, Gamba was the musical director and conductor of Uruguay's SODRE National Symphonic Orchestra and again in 2001 to 2004. In the early 90s, he also taught at Adelaide University and later became chief conductor of the six symphonies of the Australian Broadcasting Corporation (ABC). 
In Gamba's later years residing in New York City, he served as an international guest and honorary conductor for various orchestras and taught orchestral conducting.
"Decca Classics is saddened to learn of the passing of Italian conductor Piero Gamba," the record label posted on Facebook. "[He] made many distinguished recordings for Decca, from Rossini Overtures to a complete Beethoven concerto cycle with pianist Julius Katchen, as well as Luciano Pavarotti's classic 'Mattinata' album."
Our condolences to Mr. Gamba's family, friends, colleagues, and students.