Itzhak Perlman Honoured by President with Highest US Civilian Accolade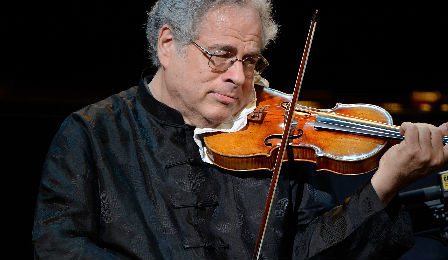 United States President Barack Obama has today announced 17 recipients of the annual 'Presidential Medal of Freedom' - including violin virtuoso Itzhak Perlman.
Regarded as the United States' highest civilian honour, the accolade is presented to individuals who have made meritorious contributions to security, world peace, cultural pursuits and other significant public and private endeavors.
"I look forward to presenting these 17 distinguished Americans with our nation's highest civilian honor," President Obama has said, "... from public servants who helped us meet defining challenges of our time to artists who expanded our imaginations, from leaders who have made our union more perfect to athletes who have inspired millions of fans, these men and women have enriched our lives and helped define our shared experience as Americans."
Alongside Mr Perlman, other 2015 recipients include: Shirley Chisholm, the first African-American woman elected to Congress, singer/songwriter Gloria Estefan, baseball legends Yogi Berra and Willie Mays, composer Stephen Sondheim, director Stephen Spielberg and singers Barbara Streisand and James Taylor.
The medals will be presented on November 24th at the White House.