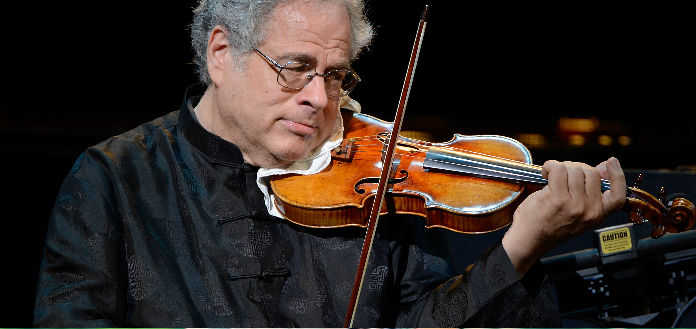 It has been announced today that violin virtuoso, Itzhak Perlman has cancelled his May 18th performance with the North Carolina Symphony - taking a public stance against the state's recently-passed discriminatory 'House Bill 2' bathroom law.
The controversial North Carolina Public Facilities Privacy and Security Act, passed on March 23rd, has made provisions to ban the transgender community from using the bathroom of the gender that matches their identity.
"As my fans know, I have spent a lifetime advocating against discrimination towards those with physical disabilities and have been a vocal advocate for treating all people equally … as such, after great consideration, I have decided to cancel my May 18th concert in North Carolina with the North Carolina Symphony as a stand against House Bill 2," Mr Perlman has told The Violin Channel.
"As Attorney General Loretta Lynch recently stated, HB2 'is about a great deal more than just bathrooms.  [It] is about the dignity and respect we accord our fellow citizens.'  I couldn't agree more and will look forward to returning to North Carolina when this discriminatory law is repealed," the 70 year old virtuoso has said.
Bruce Springsteen, Pearl Jam, Cirque du Soleil, Ringo Starr, Mumford and Sons, Lionsgate and composer Stephen Schwartz have also cancelled performances, in the State in recent weeks.
"At times such as this it is important to remember that the North Carolina Symphony welcomes all people with our hearts and minds open, and we are honored to share our music-making with everyone," North Carolina Symphony President, Sandi M. A. MacDonald has said in a statement.
In 2008, Mr Perlman was a public opponent to California's 'Proposition 8'  - which at the time was calling for the elimination of rights for same-sex couples to marry.
"One of my daughters is gay, so this is a very personal experience … I feel very strongly about the right for same sex couples to marry here in the United States and elsewhere," Mr Perlman told The Violin Channel in a recent interview. 
ITZHAK PERLMAN | OPPOSITION TO PROP 8 | 2008