Itzhak Perlman to Donate $1 Million Jewish Genesis Prize to Israeli Charities
Itzhak Perlman has announced he is set to donate the entire million dollar prize money, awarded to him as part of the 2016 Jewish Genesis Prize, to charity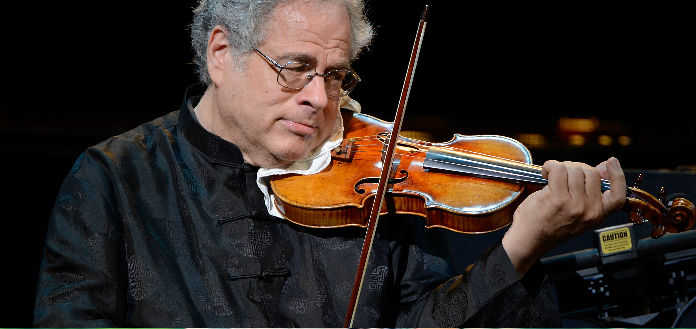 Violinist Itzhak Perlman has today announced he is set to donate the entire million dollar prize money, awarded to him as part of the 2016 Jewish Genesis Prize, to Israeli music and disability charities.
Presented annually since 2014, the Genesis Prize honours individuals who have attained excellence and international renown in their chosen professional fields - and who have inspired others through their engagement and dedication to the Jewish community and State of Israel.
Previous Genesis recipients include actor, Michael Douglas and former New York City Mayor, Michael Bloomberg.
For the second year in a row, the proceeds of the Genesis Prize have been doubled from US $1 million to $2 million - by prominent philanthropist, Roman Abramovich.
Mr Perlman, 71, will donate approximately $850,000 to organisations in Israel that connect people with disabilities with the classical arts.
$250,000 will go to the Tel Aviv Conservatory for a new Perlman-Genesis String Project.
$50,000 will go to a rehabilitation center, in Herzliya, Israel, for children and adults with impaired mobility.
Mr Perlman was presented by the Prime Minister of Israel with the prestigious humanitarian award in June of this year.
An additional $1 Million is also expected to be raised and added to Mr Perlman's charity efforts by the Jewish Funders Network.