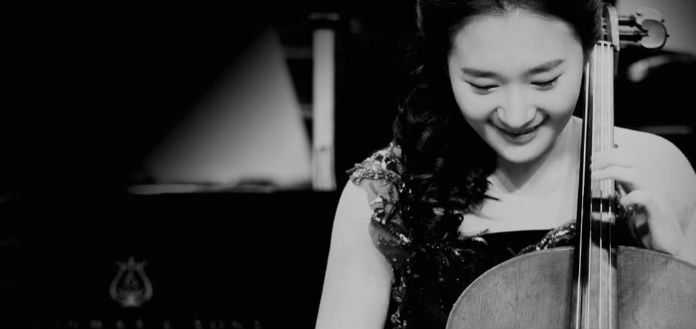 HARBIN – With the 2016 Schoenfeld International String Competition reaching its final stages this week in Harbin, China, VC recently caught up with a number of former prize winners to get a better understanding of their time at the competition – and the career-changing opportunities the biennial event has presented.
2014 Cello Division 1st prize winner, Ja Kyoung Huh guest blogs about her eventful experience:
"I was 16, in Korea, when I first got information about the Schoenfeld International String Competition. Although the deadline was just few days later, I decided to participate in the competition. Since competition is the process that encourages musicians to surpass themselves, I thought it would serve a great motivator to improve myself.
Though I experienced various competitions throughout my life, the Schoenfeld Competition is one of the most memorable experience. I was heartily satisfied with the atmosphere of competition that makes me feel like having a recital instead of conducting competition. Therefore, I could completely concentrate on practicing under adequate pressure. I would literally enjoy the whole schedule.
Moreover, I had precious moment of my entire music life when practicing a concerto with orchestra for winners' concert. Actually, I was confused about my identity at that time. I started playing at the age of six and I suddenly wondered if I might have a talent in other fields and the talent could not be found because of playing the cello. This wondering gave me a hard time. However, when I played E. Elgar cello concerto in E minor there, I just felt great appreciation that I could make brilliant music with fine musicians. The melody was so touching, profound and beautiful and I was so glad that I burst into a flood of tears. Even the practicing room was seriously hot, but it didn't matter. Finally, I realized I was in the right place and since then, I have never doubted on what I want to do and am good at.
Since the preparatory period was short and I was the youngest participant, I challenged the competition without huge expectation. So when I knew that I was a winner, I was immensely grateful and thrilled. Winning of the competition provided the opportunities to be invited to diverse concerts and have interviews. Besides, it was a great chance to learn valuable lessons such as how to approach the composers' intention and understand the meaning contained in scores through consideration for each piece in detail. Feedback from the judges including vibrato, bowing, phrasing and manners on stages also gave me meaningful help to develop on my playing ability.
In addition, after the awards ceremony, I could meet Alice Schoenfeld who is a violinist as well as a founder of the competition, I was entirely shocked. Although she couldn't even stand on her own due to her ages, her eyes were full of love and ardor in music. It brought the drastic changes in my final goal. I had focused on playing itself such as accuracy and expression before, but now I know the important thing is to communicate with the world through music and share not only communion of music but also one's values and lifestyles.
I'm 18 now, and I have a lot of goals that I want to achieve. I will pile up sterling quality and expertise with feror of music like my favorite quote by L.V.Beethoven "To play a wrong note is insignificant. To play without passion is inexcusable."
-Ja Kyoung"