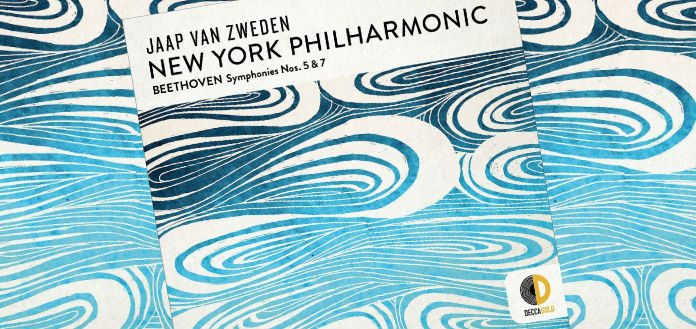 Decca Gold has this week announced the release of 'Beethoven Symphonies Nos. 5 & 7'  conducted by Jaap van Zweden with the New York Philharmonic - the first of six live discs in a newly-formed partnership.
This new relationship between Decca Gold and the Philharmonic will see the release of 6 live concerts from the 2018/2019 season - to be made available on CD, streaming and download.
"We are thrilled to work with such an iconic institution as the New York Philharmonic and to use our major label infrastructure to extend the listenership of this incredible orchestra through these recordings," Decca Gold President Graham Parker has said.
"The New York Philharmonic, Beethoven Symphonies Nos. 5 and 7, and our new association with Decca Gold — what a great combination for our first recorded collaboration together," Jaap van Zweden, the New York Philharmonic's newly-appointed Music Director has said.
"Our shared love of Beethoven, especially evidenced in these two great symphonies played by the masterful New York Philharmonic, gives a glimpse into our future and new life together," he has said.
Track previews available now on Amazon and iTunes: