BREAKING | Jaap van Zweden Announced as New York Philharmonic Music Director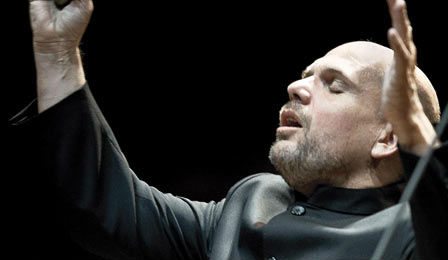 The New York Philharmonic has today announced Dutch conductor, Jaap van Zweden as their new Music Director - effective from the commencement of the 2018/19 season.
"On behalf of the search committee and the entire New York Philharmonic family, I am thrilled to name Jaap van Zweden as the New York Philharmonic's next Music Director," Philharmonic Chairman, Oscar S. Schafer has said.
"Having experienced his passionate and dynamic artistry with the New York Philharmonic over four appearances in the last four years, I believe Jaap van Zweden is not only a logical choice for the Philharmonic's next Music Director, but an incredibly inspired and exciting one," Philharmonic President, Matthew VanBesien has said.
"This is one of the happiest and most fulfilling days of my life," Maestro van Zweden has said, "… to be asked by the great musicians of the New York Philharmonic and by the Board of this iconic institution to be its Music Director is truly an honor."
Alan Gilbert has served the position since 2009 and announced in February last year he would step down at the conclusion of the 2016-17 season.
A graduate of the Juilliard School, where he studied violin with Dorothy DeLay, Maestro van Zweden was awarded the Concertmaster position of the Concertgebouw Orchestra, aged just 18 - a position he served for 16 seasons, until 1995.
The 55 year old has served as Music Director of the Dallas Symphony Orchestra since 2008 and Music Director of the Hong Kong Philharmonic since 2012.
"DSO is proud to have been an integral part of Maestro van Zweden's exciting musical journey ... we look forward to continuing our artistic path together through the 2017-18 season - which will be his final season as DSO Music Director," a statement from the Dallas Symphony Orchestra has read this morning.