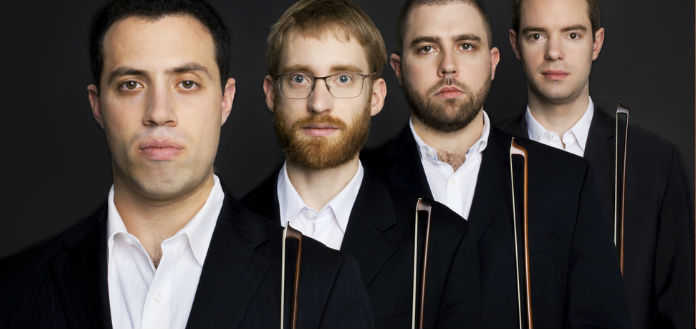 The New York-based JACK String Quartet has today announced the upcoming departure of two of its founding members - violinist Ari Streisfeld and cellist Kevin McFarland.
Primarily focused on the performance of contemporary works, the acclaimed ensemble first came together whilst students at the Eastman School of Music in 2007.
The pair will be replaced by violinist Austin Wulliman and cellist Jay Campbell.
Ari will take up a full time Assistant Professorship at the University of South Carolina School of Music - and Kevin will relocate to Denver to focus primarily on composition and solo engagements.
"I'm eager to throw myself headlong at JACK's upcoming projects ... which will bring a sharp focus to my mission of challenging musical constraints,' Austin has said.
"JACK's sense of adventure and total commitment to the music of our time is very much aligned with my own," Jay has said.
The groups final performance together will be on July 19th at the Lincoln Center Festival, in New York City.