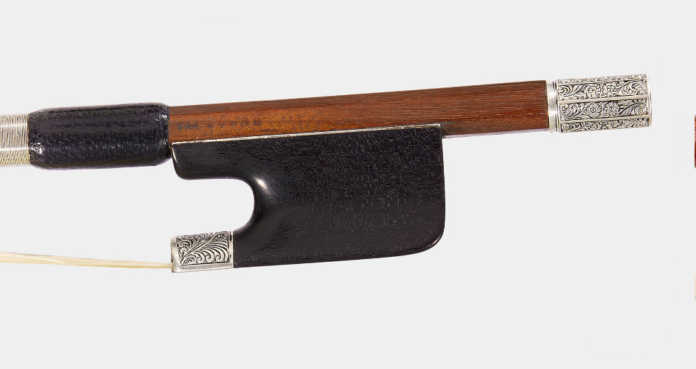 A James Tubbs cello bow, previously owned and played by British virtuoso Jacqueline du Pre is set to be auctioned by Tarisio Fine Instruments & Bows, in London in October.
The mint condition 87.5 gram pernambuco cello bow is accompanied by its original wooden box bearing an inscription by the late virtuoso.
The bow is expected to sell for between £20,000-30,000 (US $25,000-$40,000), Tariso Director Jason Price has indicated.
Online bidding will be available from October 11th - 24th.
For further information, visit: http://bit.ly/2dwTg9x