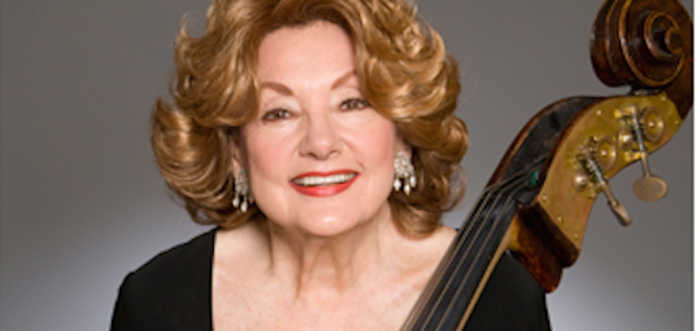 Record breaking Atlanta Symphony Orchestra bassist, Jane Little has passed away - aged 87.
Ms Little had actively served with the ensemble for 71 years - and in February of this year was announced as the Guinness Book of World Records holder for the 'longest professional tenure with any single orchestra.'
Miss Little sadly collapsed on stage yesterday during an Atlanta Symphony performance, and later passed away in hospital.
She earlier the year spoke to The Violin Channel about her extraordinary life.
"Jane Little was an inspiration for many reasons: she was a woman who succeeded in a role traditionally reserved for men; she was a person of modest stature who played the biggest instrument in the orchestra; she was tenacious, miraculously fighting off multiple health challenges to tag her world record; and she was passionate, doing what she loved until the very end of her life," Jennifer Barlament, Executive Director of the Atlanta Symphony Orchestra has told The Violin Channel.
Our condolences are with Ms Little's family, friends, colleagues and students.