Janigro International Cello Competition Announces Winners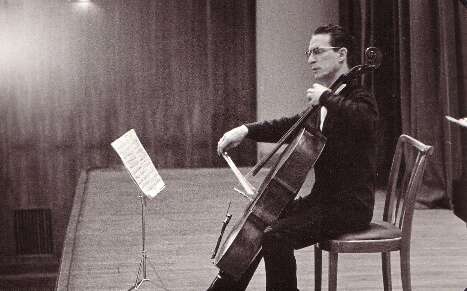 Cellist Antonio Janigro
The 2022 edition of the Antonio Janigro Junior Cello Competition was recently held in Šibenik, Croatia.
There were six different age categories, with the youngest players having been born in 2011 or later and the eldest having been born in 2001 or later.
Jiayi Liu, a 19-year-old cellist from China, took out the eldest age category. He will receive a solo appearance with the Zagreb Philharmonic Orchestra, as well as a €1,000 cash prize. Croatian cellist Luka Galuf won second prize, and Boglárka Forgó of Hungary was third.
The competition's grand prize was won by the 14-year-old Georgian-German cellist Anna Meipariani. She also received the Global Music Partnership Award, the Klassik Konstanz award, the Zagreb Soloists award, and the A-Case award.
The jury was comprised of Sara Minemoto, Petar Kovačić, Gal Faganel, and Pablo de Naverán, with GMP Distinguished Artist Eldar Saparayev serving as its head.
The Janigro Junior Competition takes place biennially, with a senior section held every other year. Setting them apart from other competitions, each round requires the participants to play at least one piece from their own country.
The competition is named for the Italian cellist Antonio Janigro (1918-1989). Janigro is particularly associated with Croatia and the city of Zagreb: he taught at the city's Beethoven Music School and the Zagreb Music Academy, as well as conducted the Croatian Radio Television Chamber Orchestra and founded the Zagreb Soloists.