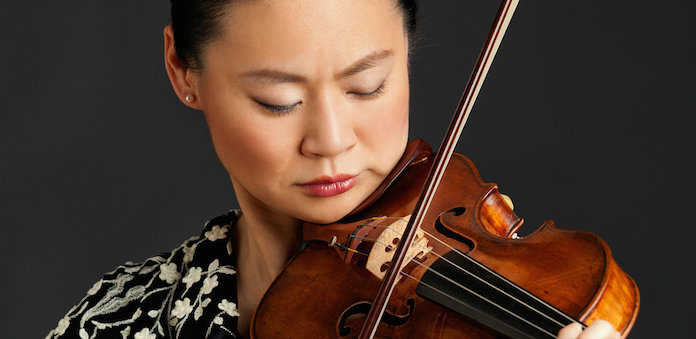 Today is Japanese-born American violin virtuoso Midori Goto's birthday.
A recognized child prodigy, she made her professional solo debut with the New York Philharmonic – aged just 11.
Today Midori performs and records regularly with many of the world's eminent orchestras and conductors – and serves a teaching position on faculty at the University of Southern California's Thornton School of Music.
MIDORI GOTO & ROBERT MCDONALD | SARASATE | ZAPATEADO | CARNEGIE HALL DEBUT | 1990 
MIDORI GOTO | TCHAIKOVSKY | VIOLIN CONCERTO | 1ST MVT 
MIDORI GOTO | SARASATE | CARMEN FANTASY | LEONARD BERNSTEIN'S BIRTHDAY-GALA
Comments
comments