It has been announced today that cellist Joel Krosnick, who is celebrating his 42nd and final season this year with the Juilliard String Quartet, has been awarded the 2016 Juilliard School President's Medal - the conservatory's highest honour.
Mr Krosnick, 74, will give his final performance with the ensemble on June 27th at the Ravinia Festival, in Highland Park, Illinois.
'For 42 years, I have had the privilege of sharing great music and deeply meaningful relationships with the most serious and inspiring musicians and colleagues …. from the moment I began to rehearse with the quartet, in May 1974, I have never looked back, only forward to each new challenge,' Mr Krosnick has said.
As announced last May on The Violin Channel, he will be replaced by American cellist Astrid Schween.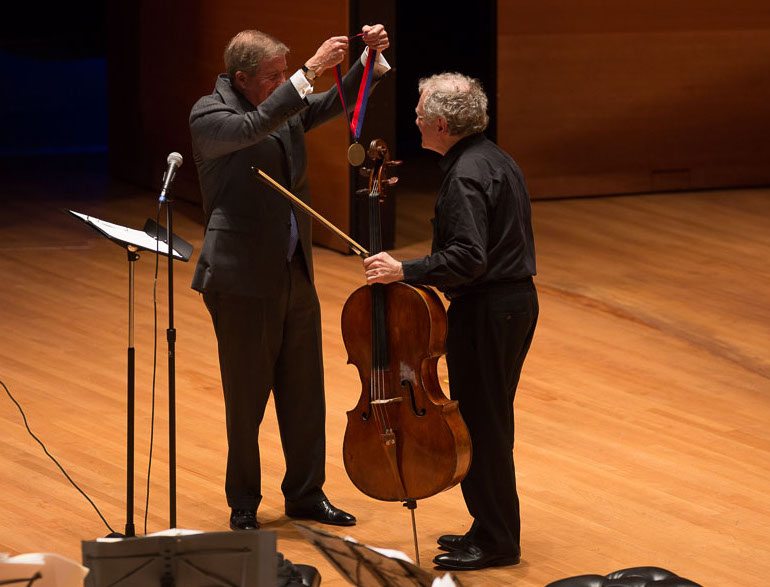 CELLIST JOEL KROSNICK RECEIVING THE JUILLIARD SCHOOL'S PRESIDENT'S MEDAL FROM SCHOOL PRESIDENT JOSEPH W. POLISI - ON MONDAY EVENING, AT NEW YORK'S ALICE TULLY HALL
PREVIOUS