BREAKING | Danish Cellist Jonathan Swensen Awarded 1st Prize at Armenia's Khachaturian International Cello Comp
21-year-old Jonathan Swensen from Denmark has been awarded 1st prize at the 2018 14th Khachaturian International Cello Competition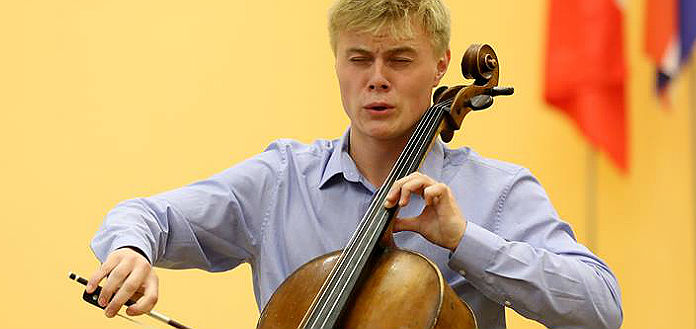 21-year-old Jonathan Swensen from Denmark has been awarded 1st prize at the 2018 14th Khachaturian International Cello Competition – in Yerevan, Armenia.
A student of Professor Torleif Thedéen at the Norwegian Academy of Music, Jonathan is a former 1st prize winner at the Danish String Competition.
2nd prize was awarded to Fedor Amosov from Russia.
Joint 3rd prize was awarded to Chae-Wong Hong from South Korea and Rustem Khamidullin from Russia.
Open to candidates of any nationality aged 16 to 32, Jonathan will receive US $15,000 – plus a number of important concert engagements.
The 2018 jury comprised: Suren Bagratuni (President), Lee Yi Yang, Meehae Rhyo, Sergei Roldugin, Stefan Kropfitsch, Viktor Uzur and Wenn-Sin Yang.
Previous 1st prize winners include: Narek Hakhnazaryan and Andrei Ioniță.