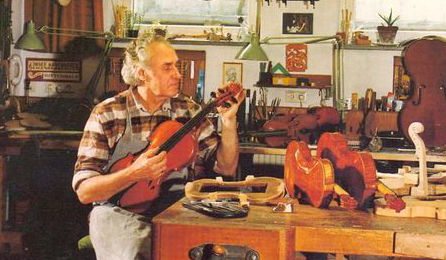 Slovenian-born violin maker Josef Kantuscher has passed away - aged 91.
A graduate of the Violin Making School in Mittenwald, Mr Kantuscher was a former prize winner at the Leige, Roma and Posen International Violin Making Competitions.
He completed 846 stringed instruments during his lifetime - many now used world-over by professional musicians.
Our condolences are with Mr Kantuscher's family, friends, colleagues and students.