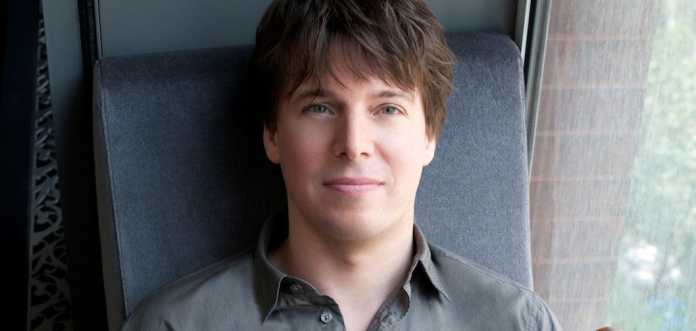 The Violin Channel recently caught up with American violin virtuoso Joshua Bell, in New York City – where we asked him his opinion on the importance of competitions for young, emerging artists.
"The greatest thing about a competition is that it is a very concrete goal we can work towards," Joshua has told the VC, '...I don't always believe that the judging process ends up choosing the best one ... so you have to take the results with a grain of salt."
[video_lightbox_youtube video_id="fIZY4Hf4w6c" width="590" height="385" auto_thumb="1"]
JOSHUA BELL | COMPETITIONS – ARE THEY USEFUL? SHOULD WE DO THEM? DO I BELIEVE IN THEM?
"I'm going to talk a little bit about a subject I'm asked quite often about - and that's competitions. Are they useful? Should we do them? Do I believe in them?

I was very lucky that I didn't have to do an international competition and that I was able to start working before that.

I have mixed feelings about competitions.

Early in my life I did enter competitions and one of the competitions that I did win changed my life.

Part of winning the Seventeen Magazine 'General Motors' competition was to play for Riccardo Muti and the Philadelphia Orchestra - and that changed the course of my life.

I'm certainly grateful to competitions but I think they just need to be approached in the right way.

The greatest thing about a competition is that it is a goal and I think we need goals in practice, goals in life and very concrete goals that we can work towards.

A competition is something that you have that is set, that you have to practice towards and it gives us something to really work towards. And I think that is the most important thing.

But we have to not enter it with the idea that if we don't win it's the end of the world, because history proves that the winners are not always the ones that go on to have the career.

There is a list of incredible violinists who never made it past the first round of a major competition, so you have to take the results with a grain of salt.

I don't always believe that the judging process ends up choosing the best one as it's often the one that is least offensive to all the judges.

Occasionally there is one that is so remarkable that they stand above the rest and it's a beautiful thing to see when someone wins a competition that way.

But music is subjective on many levels so you have to go into it with the right attitude.

But, I do believe in them and encourage people to work towards them."