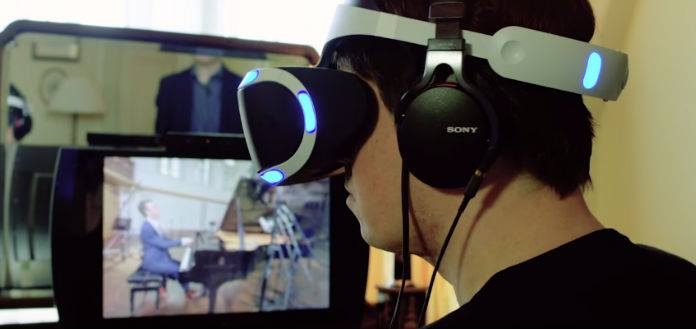 Violinist Joshua Bell and tech giant Sony Interactive Entertainment have this week unveiled a new 360-degree virtual reality classical music concert experience.
With the aid of a PlayStation VR headset, viewers can now watch the acclaimed virtuoso perform Brahms' 1st 'Hungarian Dance' with recital partner Sam Haywood - whilst exploring the surroundings and acoustics of the virtual reality recording studio.
"With adaptive audio and positional tracking, the Joshua Bell VR Experience will transport you into the session and allow you to immerse yourself completely in the performance from every direction ..." the makers have said.
"I've always been into new technology and I've been following VR since the word was out years ago about it … and as a Sony Artist, when they asked me if I wanted to be involved in the creation of a demo, of course I jumped at the chance … " Joshua has told The Violin Channel.
"I never got to see Jascha Heifetz or Fritz Kreisler play live … but can you imagine if we had VR of them performing? … we could sit right under their noses and watch him play and it would be an incredible experience …" he has said.
"I think there is a real future for this … and this is just the beginning!"
The Joshua Bell VR Experience is available now for PlayStation VR users on free download: http://bit.ly/2m82UGj