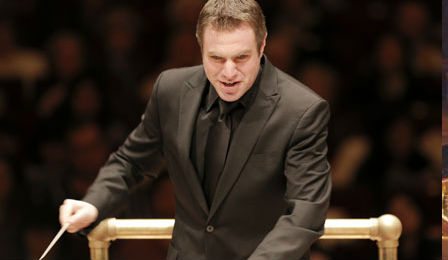 The New York Philharmonic has today announced 29 year old American conductor Joshua Gersen as their new Assistant Conductor – to commence in September this year.
A graduate of the Curtis Institute of Music and the New England Conservatory, he has previously served as Assistant Conductor to Michael Tilsen Thomas at the New World Symphony and the San Francisco Symphony – and has served as the Music Director of the New York Youth Orchestra since 2012.
In his new role, Gersen will act as an understudy to Music Director Alan Gilbert for the 2015/2016 2016/2017 subscription concert series and will lead the orchestra in a number of educational events.
Gerson is understood to have also been a finalist for the Assistant Conductor auditions for the Philadelphia Orchestra and the Boston Symphony.
The announcement comes just weeks after Philharmonic Music Director Alan Gilbert announced he plans to step down from the orchestra at the conclusion of the 2017 season.