SAD NEWS | Juilliard Former Dean Stephen Clapp Has Passed Away – Aged 74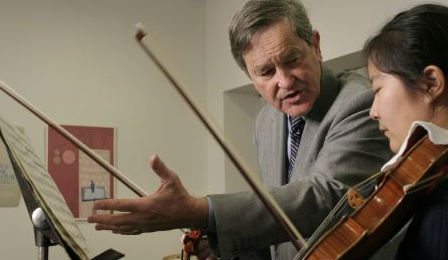 Violinist and former The Juilliard School Dean Stephen Clapp has passed away from cancer – aged 74.
A student of Dorothy DeLay, Ivan Galamian and Andor Toth, Mr Clapp was a former member of the Beaux-Arts String Quartet and the Oberlin Trio - and serving as Dean of The Juilliard School from 1994 to 2007 and as Dean Emeritus from 2007 until his passing.
Our condolences are with Mr Clapp's family, friends, students and colleagues.