Two Leadership Executives Announced for New Tianjin Juilliard School
The Juilliard School has announced the appointment of two new leadership executives - who will oversee the development of the new Tianjin Juilliard School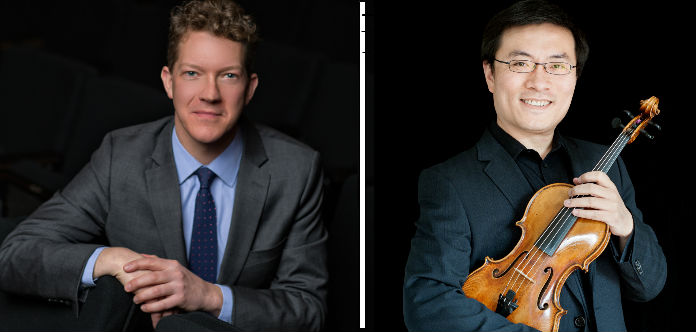 The Juilliard School has today announced the appointment of two new senior leadership executives – who will oversee the development of the new Tianjin Juilliard School, in Tianjin, China.
Alexander Brose, who currently serves as Vice President of development for the Aspen Music Festival and School, has been appointed to the position of Executive Director and CEO of Juilliard's new Chinese campus.
Wei He, who has served as a longtime Violin Professor at the San Francisco Conservatory and as Artistic Director of the San Francisco-Shanghai International Chamber Music Festival, will serve as the school's first Artistic Director and Dean.
"I am pleased to welcome Alex Brose and Wei He to the Juilliard family … " Juilliard School President Joseph W. Polisi has said.
"Throughout their distinguished careers, they have demonstrated an unwavering commitment to performing arts education … I can imagine no better pair of individuals to preside over this new chapter in Juilliard's history …" he has said.
Both men will relocate to Tianjin later this year – with the school scheduled to welcome their inaugural class of students in 2019.
Brose's initial role at the Chinese campus will be to oversee the development of the Tianjin administration and new building.
His focus will be on building the school's faculty and artistic programming.
The Tianjin Juilliard School will offer a US accredited master's degree – the first for any performing arts institution in China.