Juilliard's Music Advancement Program Receives $50 Million Grant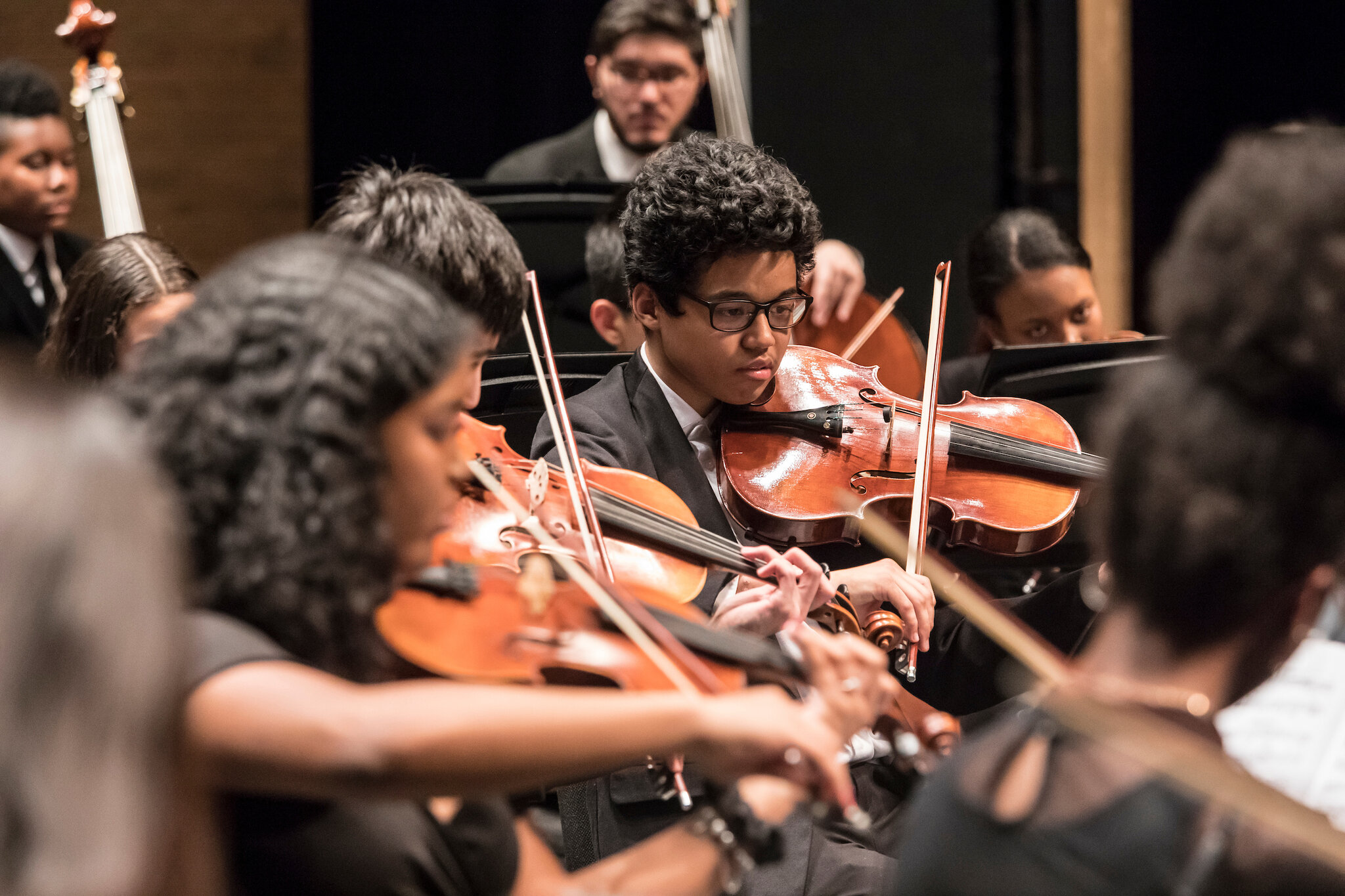 Photo Credit: Rachel Papo
A sizeable gift of $50 million from the San Francisco-based foundation Crankstart will help support the Music Advancement Program (MAP) at The Juilliard School.
MAP is a Saturday music program for intermediate and advanced students; the program actively recruits students who hail from communities that are typically underrepresented in the industry.
The funding was donated by Crankstart, a California philanthropic foundation run by Michael Moritz and Harriet Heyman. The pair had already been supporting the program for some time.
Their gift will provide full scholarships to every student currently in the program, as well as facilitate an increase in enrollment from 70 to 100 students. Plans are also afoot to develop an arm of the program that serves younger students, who are in the earlier stages of their musical development.
"We are deeply grateful for Crankstart's extraordinary commitment to the future of MAP and with it, the future of music," said Damian Woetzel, president of the Juilliard School. "Juilliard's Music Advancement Program is dedicated to addressing inequities in access to classical music education, and this gift will have a tremendous ripple effect in our community and in the music world writ large. I extend my gratitude to our MAP faculty and staff for their tireless service, and to Anthony McGill and Weston Sprott for their leadership and vision, which has supercharged MAP since 2019 when they became artistic director and dean, respectively."
"Crankstart recognizes Juilliard's commitment to preparing students from diverse backgrounds for roles as top-flight musicians in leading orchestras and ensembles around the world," said Harriet Heyman from Crankstart.
"Today the proportion of Black and Hispanic musicians in professional orchestras is only 4 percent. MAP's commitment to recruiting underrepresented minorities will help bring new spirit, as well as superb young musicians, to orchestras, concert halls and theaters everywhere," Heyman concluded.