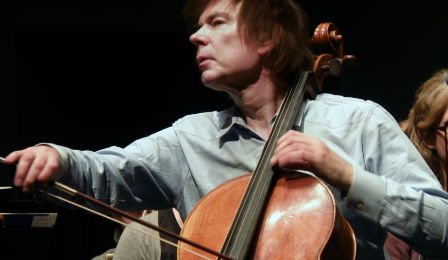 Retired British cellist Julian Lloyd Webber has today been announced as the new Principal of the Birmingham Conservatoire.
Lloyd Webber, 63 who announced his retirement from the concert stage last April, due to a herniated disc in his neck, will replace current Principal David Saint - who will retire next month.
"I am honoured and thrilled to be chosen as the new principal of Birmingham Conservatoire," Lloyd Webber has said, "... the state-of-the-art facilities being built within Birmingham City University's superb campus will be second to none and superior to many, both throughout the UK and beyond."
"Julian's appointment is great news for the Conservatoire as it looks forward to moving to a superb new home - confirming its status in classical music education and performance," Birmingham City University Vice Chancellor Cliff Allan has said.
PREVIOUS