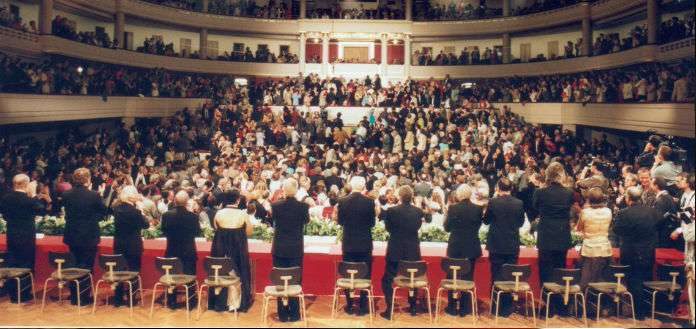 The 17 jury members for the 2019 Queen Elisabeth International Violin Competition have today been announced - in Brussels, Belgium.
The 2019 jury will comprise:
Pierre Amoyal
Martin Beaver
Corina Belcea
Patrice Fontanarosa
Pamela Frank
Lorenzo Gatto
Koichiro Harada
Yossif Ivanov
Dong-Suk Kang
Victor Kissine
Jaime Laredo
Shirly Laub
Mihaela Martin
Midori
Natalia Prischepenko
Vadim Repin
Arabella Steinbacher
The competition will be held in Brussels, Belgium – from the 29th of April to the 25th of May, 2019.
Open to international violinists aged 18 to 30 years old who are ready to embark on an international career, the 1st prize winner will receive €25,000, a CD recording, a number of important international performance opportunities – plus the 4 year use of the 1708 'Huggins' Stradivarius, on generous loan from the Nippon Music Foundation.
The 71 Opening Round candidates were last month announced - including 6 VC Young Artists.