BREAKING | Finalists Announced at Armenia's 2018 Khachaturian International Cello Competition
The 2018 finalists have been announced at the 14th Khachaturian International Cello Competition – in Yerevan, Armenia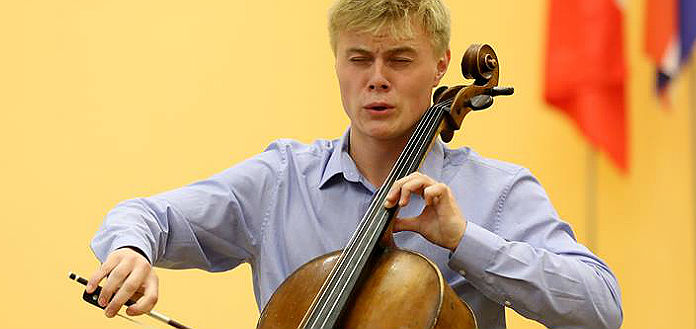 The 2018 finalists have just minutes ago been announced at the 14th Khachaturian International Cello Competition – in Yerevan, Armenia.
The 2018 finalists are:
Fedor Amosov (Russia)
Chi-Wong Hong (South Korea)
Rustem Khamidullin (Russia)
Jonathan Swensen (Denmark)
Open to candidates of any nationality aged 16 to 32, the 1st prize winner will receive US $15,000 – plus a number of important concert engagements.
The 2018 jury comprises: Suren Bagratuni (President), Lee Yi Yang, Meehae Rhyo, Sergei Roldugin, Stefan Kropfitsch, Viktor Uzur and Ling-Yi Ou Yang.
Previous 1st prize winners include: Narek Hakhnazaryan and Andrei Ioniță.
PICTURED: 2018 KHACHATURIAN INTERNATIONAL CELLO COMPETITION FINALIST, JONATHAN SWENSEN FROM DENMARK (PHOTO CREDIT: ARTYOM GEVORGYAN)