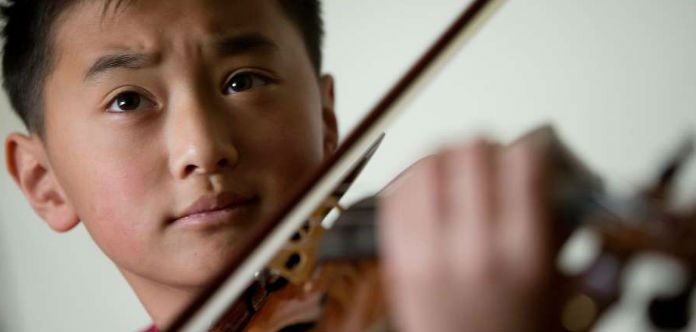 The 9 semi-finalists have been announced for the 2018 33rd Irving M. Klein International String Competition - to be held at the San Francisco Conservatory from the 2nd to the 3rd of June.
The 2018 semi-finalists are:
Paolo Dara (20, Violin)
Isabelle Ai Durrenberger (19, Violin)

       

Jean Kim (22, Cello)
Julian Rhee (17, Violin)
Angela Ryu (18, Violin)
Sophia Su (16, Violin)
Davis You (16, Cello)
Hua Zhang (21, Violin)
Alex Zhou (16, Violin)
The 1st prize winner will receive US $13,000 - plus a number of solo orchestral debuts. 
JEREMY TAI | PROKOFIEV | SINFONIA CONCERTANTE | 3RD MVT | 2017 KLEIN INTERNATIONAL STRING COMPETITION | 1ST PRIZE | 18 YEARS OLD
Open to string players aged 15 to 23, it is widely recognised as one of America's most important development prizes – with previous 1st prize winners including Jennifer Koh, Vadim Gluzman, Jennifer Frautschi, Robert deMaine and Frank Huang – and VC Artists Tessa Lark, Nikki Chooi and Zlatomir Fung.
The 2017 jury will comprise: Glenn Dicterow, Karen Dreyfus, David Froom, Janet Horvath, Mel Margolis, Ian Swensen and Barbara Day Turner.
PICTURED: 2018 KLEIN INTERNATIONAL STRING COMPETITION SEMI-FINALIST, VIOLINIST ALEX ZHOU FROM THE UNITED STATES