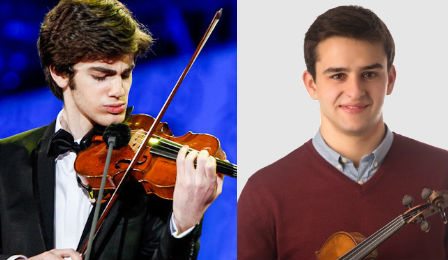 The 7 Finalists have today been announced at the 2014 Fritz Kreisler International Violin Competition, in Vienna, Austria – including VC 'Young Artists' Emmanuel Tjeknavorian and William Hagen.
This year's Semi-Finalists are:
VC 'Young Artist' Emmanuel Tjeknavorian (19, Austria), VC 'Young Artist' William Hagen (21, United States), Jan Mracek (23, Czech Republic), Shuichi Okada (19, Japan/France), Robyn Bollinger (23, United States), Danfeng Shen (24, China) and Iona Chrstina Goicea (21, Romania).
The Final Round will be held on the 19th September – with the 1st prize winner to receive 15,000 EU (USD $19,400), a CD recording, career management and support and a coveted solo engagement with the Vienna Philharmonic Orchestra.
The Violin Channel will keep you abreast of the result as the prizes are awarded.