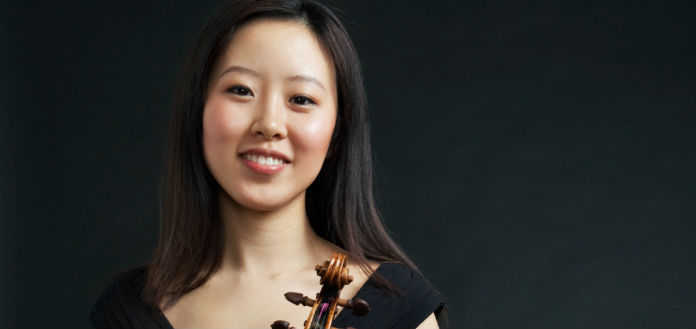 26 year old Korean-American violinist Elly Suh has today been awarded 1st prize at the Oleh Krysa International Violin Competition, in Lviv, Ukraine.
2nd and 3rd prizes were awarded to 24 year old Eimi Wakui from Japan and 23 year old Meruert Karmenova from Kazakhstan.
https://www.youtube.com/watch?v=sc7JWPUWs_c;showinfo=0;autohide=1
ELLY SUH | BRAHMS VIOLIN CONCERTO | 3RD MVT | 2016 OLEH KRYSA INTERNATIONAL VIOLIN COMPETITION | 1ST PRIZE 
A graduate of The Juilliard School and the Manhattan School of Music, where she studied with Robert Mann, Joel Smirnoff and Sally Thomas, Elly is a former prize winner at the Paganini, Michael Hill, Oistrakh and Naumburg International Violin Competitions.
She is currently completing post-graduate studies with Professor Pierre Amoyal at the Mozarteum University of Salzburg.
Elly will receive €20,000 (US $22,000) and a number of important performance opportunities.
Laureate prizes were awarded to finalists Shusaku Kato from Japan, Ji-Yeon Lee from the United States and Roksana Kwasnikowska from Poland.
Additional commendation special prizes were presented to David Tobin from Ireland, Yana Stadnyk from Ukraine and Yaroslava Myliavska from Ukraine.
This year's jury comprised: Oleh Krysa (Chair), Krzysztof Jakowicz (Vice Chair), Sachika Mizuno, Volodymyr Zaransky, Yuri Mazurkevich, Päivyt Meller and Edward Zienkowski.