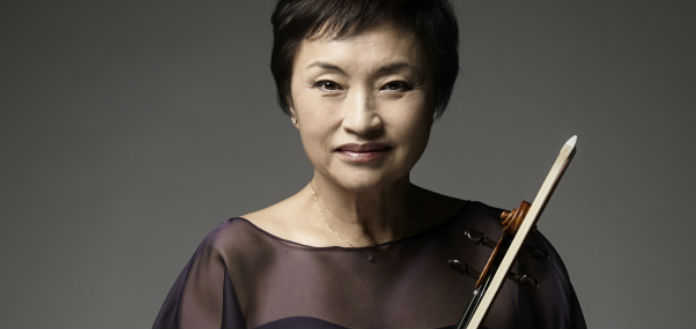 It has been announced today that Korean violinist Kyung Wha Chung has been forced to postpone her upcoming recital at London's Barbican Centre - due to a finger injury.
The 68 year old was programmed to perform Bach's complete Solo Violin Sonatas and Partitas - but has now rescheduled the performance for May 10th, 2017.
In April of this year it was announced that she would be returning to the studio, after a break of more than 15 years to record the complete Bach Solo Violin Sonatas and Partitas, on the Warner Music label.
She recently performed Brahms Violin Concerto, on July 22nd at the opening of the 2016 Verbier Festival.
We wish Ms Chung a speed recovery.
KYUNG WHA CHUNG | BRAHMS VIOLIN CONCERTO | CHARLES DUTOIT | 2016 VERBIER FESTIVAL