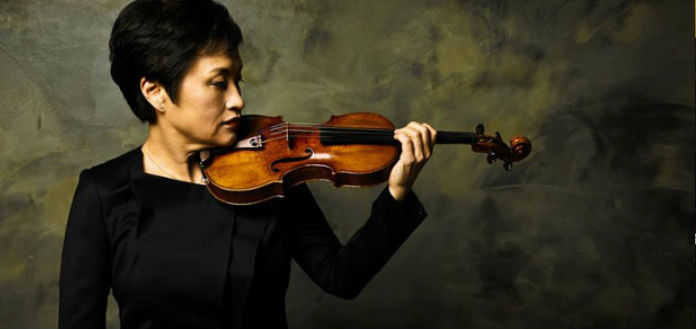 It has been announced today that Korean violin virtuoso, Kyung-wha Chung has returned to the recording studio - after a break of more than 15 years.
For her return recording, she has chosen to record the complete Bach Solo Violin Sonatas and Partitas, Warner Music has indicated.
'I'm delighted to announce that I am so happy to be returning to the recording studio after many years for a series of exciting artistic projects,' the 68 year old has said.
Future Warner Music releases are believed to include an upcoming recital disc, with pianist Kevin Kenner - and a concerto recording.
A student of Ivan Galamian and Joseph Szigeti, she is widely respected as one of the 20th Century's pre-eminent concert violinists - her fame in the 1970s and 80s ranking her alongside contemporaries, Pinchas Zukerman and Itzhak Perlman.
Chung signed her first recording contract in 1971, however stepped away from the stage and studio for much of the 2000s - to focus on teaching and family commitments.