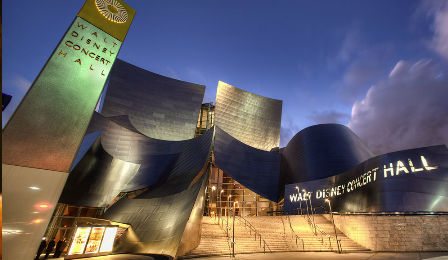 Incredible audio has been released by the LA Philharmonic of the moment when March 28th's 5.1 magnitude earthquake shook the Walt Disney Concert Hall during a performance of Ravel's 'Daphnis et Chloe'.
[video_lightbox_youtube video_id="U_3IqbKpf2c" width="590" height="385" auto_thumb="1" ]Ravel | Daphnis et Chloe | Dutoit | LA Philharmonic | March 28th Earthquake
The orchestra were six minutes into the performance when the concert hall was hit by a strong jolt, followed by 60 seconds of rumbling - sending the lights to violently sway and several audience members to race for the doors.
Guest Conductor Charles Dutoit, a consummate professional, did not unhinge the orchestra – continuing unrattled.
The 5.1 La Habra earthquake caused more than $2 Million in damages to LA's Orange County district.