New York-Based Lark String Quartet Set to Disband After 34 Years
The Lark Quartet has announced they are set to disband at the end of the current 2018-19 season - after more than 34 years as an ensemble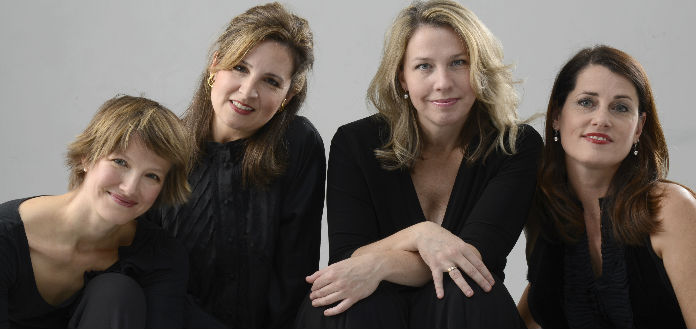 The New York-based Lark Quartet has this week announced they are set to disband at the end of the current 2018-19 season - after more than 34 years as an ensemble.
Founded in 1985, the quartet's current members include violinists Deborah Buck and Basia Danilow, violist Kathryn Lockwood and cellist Caroline Stinson.
LARK QUARTET | HAYDN | STRING QUARTET NO. 53 IN D MAJOR 'THE LARK'
"When Caroline, our cellist, told us she would be leaving New York due to a well-deserved job at Duke University, we were very happy for her, but it forced us to really reassess how we as a group should go forward … " the ensemble has told The Violin Channel.
"The current formation has been working so well … we feel we have a very strong personal and musical connection … and we feel really good about the honesty and integrity of our work … so the idea of auditioning and creating a new Lark was less appeal than it had been in the past …" they have said.
"It felt like it was time to take our final bow … it was an extremely tough decision, but an entirely amicable one … we definitely plan to collaborate with eachother in the future."
The ensemble are former prize winners at the Shostakovich and Naumburg Chamber Music Competitions, and throughout the past three decades have performed at many of the world's great cultural centers - including Carnegie Hall, Lincoln Center, London's Wigmore Hall and Paris' L'Opéra de la Bastille.