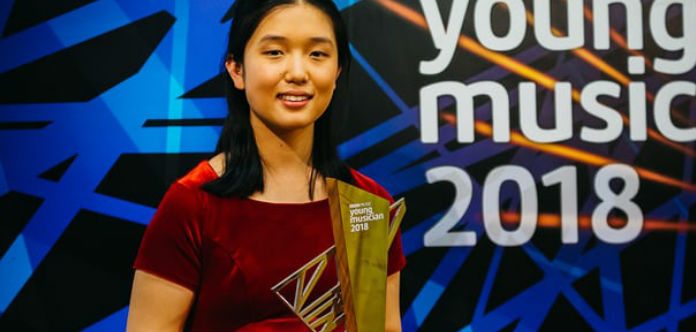 16 year old American-born British pianist Lauren Zhang has just minutes ago been announced as the winner of the 2018 BBC 'Young Musician of the Year' accolade - in Birmingham, United Kingdom.
"Lauren's performance this evening of Prokofiev's 2nd Piano Concerto left us all breathless," Jury Chair Kerry Andrew has said.
"I'm astonished …  wow … I can't believe it … I'd like to thank my family, as well as my friends and teachers for supporting me along the way," the 16 year old has said.
Lauren is currently completing her high-school studies with Dr Robert Markham - as part of the Royal Birmingham Conservatoire's pre-college program.
This year's jury also commended the performances of fellow finalists: 18 year old cellist Maxim Calver and 18 year old saxophonist Robert Burton.
Widely regarded as the UK's leading competition for young classical music soloists 18 years and younger, previous winners include violinist Nicola Benedetti – and VC Artists Jennifer Pike and Sheku Kanneh-Mason.
The year's jury comprised: composer Kerry Andrew, conductor Alpesh Chauhan, cellist Natalie Clein, saxophonist John Harle and pianist Sunwook Kim.
PHOTO CREDIT: Greg Milner/Greg Milner Photography