British Concertmaster Appointed to Vacant West Australian Symphony Position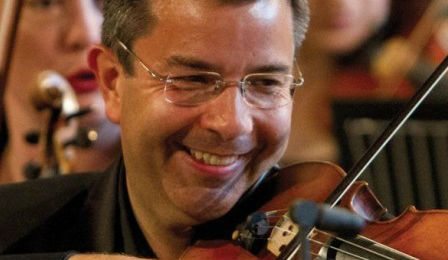 The West Australian Symphony Orchestra has today announced the appointment of British violinist Laurence Jackson as their new Concertmaster – effective from January 2016.
A graduate of the Royal Academy of Music, Laurence performed as leader with the Maggini String Quartet for 12 seasons - and has served as Concertmaster of the City of Birmingham Symphony Orchestra since 2006.
"WASO are a terrific orchestra, not just technically but with a real commitment and enthusiasm for their work ... there promises to be many great musical experiences ahead!" the 52 year old has said.
"I'm looking forward to working with Laurence. He brings huge experience and knowledge which will greatly benefit the orchestra,' Principal Conductor Asher Fisch has said.
Laurence will replace Italian violinist Guilio Plotino who vacated the position in October 2013.