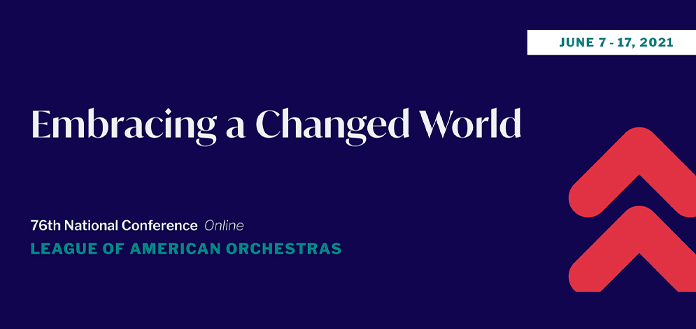 This year's conference will focus on questions about the future through new perspectives, actionable content, and provocative discussion. The opening session will be led by trumpeter and composer Wynton Marsalis on June 7, who will engage in a keynote conversation with the League's President and CEO Simon Woods.
Ten U.S. orchestras will be showcased at the event, and the conference is free for orchestra musicians, students, as well as orchestra staff members who were furloughed or laid-off.
Speakers include but are not limited to Elizabeth Alexander, Denise W. Barreto, Emil Kang, Marc Bamuthi Joseph, Titus Underwood, Kiran Singh Sirah, and Colleen Dilenschneider.
"Since concerts with audiences were felled a year ago by the pandemic, the world has changed beyond recognition," said Simon Woods in a press release. "In the coming months, people will flood back into our halls for the inspiration of live music - but it will be against the backdrop of the deep inequity that has been so starkly revealed by the events of 2020 and 2021.
"As orchestras put their organizations back together and build sustainable futures, we have an opportunity to dig deep inside ourselves for ways in which our field can reach more people, more fairly. And as we do this, we are sustained by the extraordinary journey of learning that the last year has brought us: learning about digital media, about addressing racial equity, about stretching our programming, and about how art can sustain audiences and communities in times of crisis. Now we can transform this learning—and the newly acquired skills that have come with it—into a future that we can all be proud of. This is what 'Embracing a Changed World' is all about."