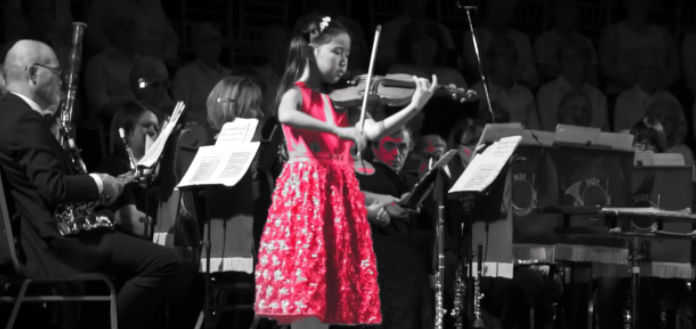 9 year old British violinist Leia Zhu performing John Williams' 'Theme from Schindler's List' - with pianist Hannah Quinn.
Recorded live on October 15th, 2016 at the Newcastle City Hall - in front of an audience of 2200 people.
Leia was recently awarded 1st prize at the International Russian Rotary Music Competition, in Moscow and the International 'Nutcracker' Television Competition for Young Musicians.
LEIA ZHU & HANNAH QUINN | THEME FROM 'SCHINDLER'S LIST' | 9 YEARS OLD