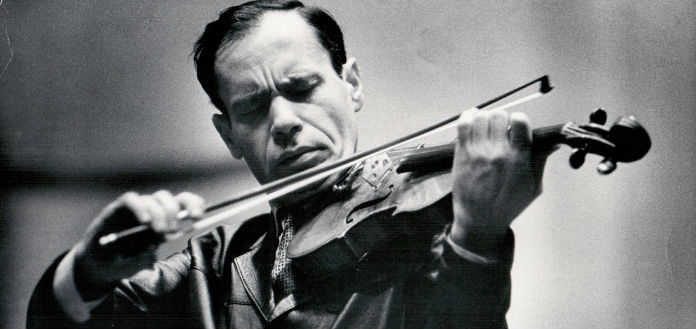 Soviet violin virtuoso Leonid Kogan died on this day in 1982 - aged just 58.
A former 1st prize winner at the Queen Elisabeth International Violin Competition, he is remembered in history as one of the greatest representatives of the Soviet School of violin playing.
A brilliant and compelling, yet shy artist, his profile has been sadly overshadowed in history by contemporary David Oistrakh – whose career was strongly supported by the Soviet authorities.
Leonid Kogan died from a heart attack, on a train - travelling between Moscow and Yaroslavl.
https://www.youtube.com/watch?v=hrPXNKLOwdg&t=752s
LEONID KOGAN | BEETHOVEN VIOLIN CONCERTO | LOUIS DE FROMENT & NATIONAL ORCHESTRA OF FRANCE | 1966